Tactics
A/B Testing: Email Elements to Test + Mistakes to Avoid
There are a lot of variables for email content that can make or break your conversion. But when it comes to A/B testing, many people test subject lines only. Granted, that's where it all starts for someone opening your email…but what about everyone who opens it then bounces?
Here are different elements that can be A/B tested:
The Sender Name – First Name / Full Name. Person's Name / Brand Name. Email Address 1 / Email Address 2.
The Subject Line – Subejct Line Option 1 / Option 2. Short / Long Copy. Personalized / General. Questions / None. (And so many other things depending on what you are marketing).
The Preview Text – (Similar to subject lines) Preview Line Option 1 / Option 2. Short / Long Copy. Personalized / General. Questions / None.
The Time of Sending – There are two big questions here: Does timing around a trigger event make a difference? What frequency works – daily, weekly, monthly, or quarterly?
The Content – Same sandwich, different meat. Layout 1 / Layout 2. Short / Long Copy. Image Heavy / Text Heavy. Numbers + Stats / None. Personalization / None.
The CTAs – Copy 1 / Copy 2. Placement 1 / Placement 2. Color 1 / Color 2.
Common A/B testing mistakes:
Sometimes you don't want to do a 50/50 split of your full list. Test a smaller sample first, then determine if A or B should happen to your full list.
On that note, don't lump everyone together. Test depending on behavior segments.
Form a hypothesis before an A/B test and determine your measurement goals before seeing the results.
Test one element at a time. It's slow going work, but it will get you the most accurate insight on what is or isn't working.
Never. Stop. Testing. Things change. So an A/B test may give a certain result one quarter before your engagement changes in the next.
Check our Convertcart's full blog post for more testing ideas, stats, and brand examples.
Q for You
Sponsored
Discover the Next Rocketship to Grow Your Career 🚀
Finding your dream job often means finding your dream company. That could be with a company with a social mission that you support, a company with a great founder, or maybe even a start-up you haven't discovered yet.
Discover more companies and career opportunities with VentureFizz!
They are all about sharing careers and jobs from start-ups in the tech industry. You can find marketing, development, sales, design, and technical jobs all listed on their platform. They have a whole directory of companies that feature their openings, employee profiles, and first-hand insight about their culture.
Register for an account to get a personalized homepage and a daily feed of jobs sent directly to your email inbox!
To the Polls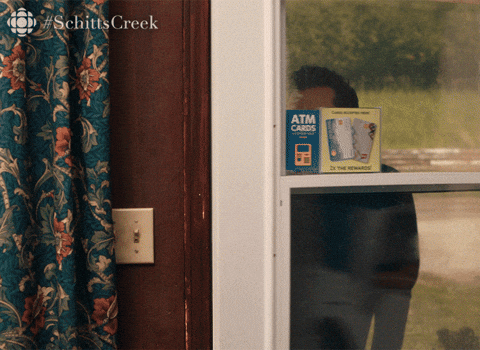 We just love asking you guys questions each day. It's our little way of getting to know what Daily Carnage readers are thinking about and looking for.
Scalemail Polls is a tool to puts questions right into an email instead of directing someone to a third-party survey or hoping people reply to emails directly. Wanna learn more about this tool for your email or newsletter?
Time to ask us a question about Scalemail Polls!
Watch
And It Was All Yellow
This is putting a brand color to work 💛💛💛
Savoring the little moments is what life is all about. And Veuve Clicquot agrees. This chipper brand campaign by the champagne brand is taking in happy little walks and moments alone or with friends. It uses their signature golden yellow throughout the ad.
Ads from the Past
Ads from the Past
1946, Morton's Salt