Sponsored
Deep Dive at Activate Summit '23
Elevate your marketing skills and learn from industry thought-leaders at Iterable's virtual marketing conference, Activate Summit, on April 18 and 19, 2023.
Gain technical know-how AND hands-on experience in over 30+ sessions and workshops, including:
Beyond the Basics: Using Snippets, Dynamic Cohorts, and Journeys to Sky-Rocket Customer LTV
Where is the Evidence? Avoiding DEIB-Washing in Marketing
A Conversation with NBCUniversal: Using MarTech Tools to Drive Your Team's Triumphs
Going Beyond Opens and Clicks To Build Alliances, Value, and Credibility
How to Include AI as Part of Your Marketing Team
Maximizing Customer Engagement: The Power of Multiple Messaging Channels in Marketing
Top Strategies for Epic SMS Campaigns
Plus, register now for a chance to win a $1000 gift card from Airbnb. One of three winners will be announced during the conference.
Tools
OtterPilot
OtterPilot is an AI meeting assistant that connects to your calendars and records audio, writes notes, automatically captures slides, and generates summaries for you. Can't hop on the call? Have your Zoom, Teams, and Google meetings recorded and transcribed, plus get notes and an automated summary—for free.
The Daily Carnage is on TikTok
Get in, we're commiserating.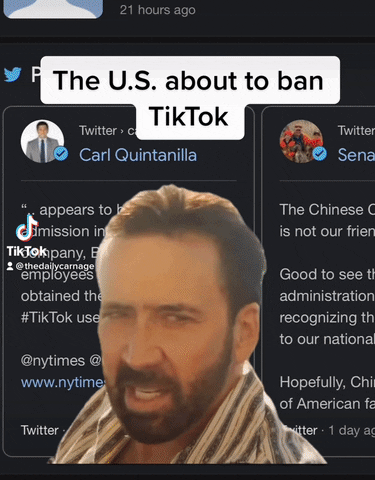 Watch
Herd That
Bushmills whiskey has some ground to cover for market share on St. Patrick's Day, and they know it. They've unleashed four sheep in a bar to send a simple message: don't follow the herd. Order a drink that isn't named after John, Jack, or Jim.
Ads from the Past
Ads from the Past
Amana, 1968