Editor's Note
Y'all Rock!
A big shoutout to folks referring the Daily Carnage and for reppin' us on your devices! Our awesome dev team built a custom referral system and it is 🔥. Check it out in the footer. If you hit 5 or more referrals, you get some sweet stickers.
Groupies
Facebook Friday
Here's what went down this week in our FB group:
The People Have Spoken
Posts of the Week
Happy Hour
Drinks on Us
Last week, we were freezing our butts off. This week felt like a heat wave. What gives weather?
In honor of the heat wave, we're stirring up some Michelada's today (aka Beer Cocktails).
Here's what you'll need:
1 1/2

 

cups

 

beer

 

(recommend Corona or Modela)

1 1/2

 

cups

 

clamato

1/4

 

cup

 

lime juice

 

(~2 limes)

2

 

tsp

 

worchestershire sauce

1 1/2

 

tsp

 

hot sauce

1

 

tsp

 

maggi or soy sauce

fresh ground pepper

ice

salt for rim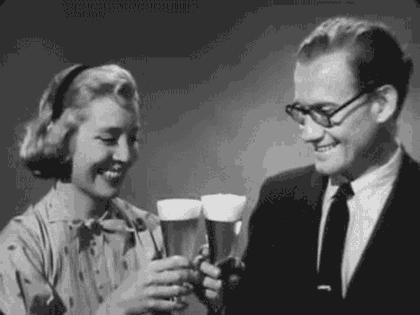 #Fail
Bad Ad of the Week
This was a major miss on DuPont's part. They actually ran a whole campaign on babies and children being wrapped in cellophane. Guess what? Du Pont is no longer in the cellophane game. 👏🏽