News
Be in the Know
Tesla is cruising out of its retail locations and focusing on online sales. The shift is allowing the company to lower vehicle prices by 6%. 
Amazon launches 'Amazon Day.' Marketed as a 'Prime' perk, customers will be able to select their delivery date. It's part of Amazon's sustainability initiatives.
Groupies
Facebook Friday
We hit 3k members last Friday! Whaaat?! Our Facebook group is on 🔥
If you're not in the group, join here for some awesome, authentic conversation.
Here's what went down this week:
Nicole T. is wondering if you can over-hashtag. #thoughts?
The ladies of Carney are launching a new community called MissFits. Learn more here.
Rebekah A. shared her first post. We see you Rebekah. Is it possible to spice up a Chamber of Commerce? Help her out.
All the Clicks
Posts of the Week
Drink of the Week
Get Happy
When you own a tiny, six-seat swim-up bar called the 'Soggy Dollar' in the British Virgin Islands, you likely have some time on your hands. Here's to you Daphne Henderson and your creation of the Pain Killer.
Here's what you'll need:
2.5oz Dark Rum
3oz Pineapple Juice
1oz Orange Juice
1oz Cream of Coconut
Nutmeg
Pineapple and Orange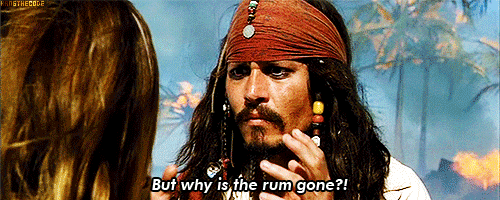 #Fail
Bad Ad of the Week
Scott Tissue took the blunt approach in the 1960s. 😮
We'll let you decide.