Tactics
Meta Descriptions Matter
A meta description is an HTML tag you can set to describe what a post or page of your website is about. When displayed in search results, it helps encourage users to click on your link. While search engines claim there is no direct ranking benefit from meta descriptions, a higher clickthrough rate is an important factor in SEO.
So, here's how to optimize your meta descriptions:
Limit to 155 characters. Simple—this is approximately what can be displayed in SERPs without truncation.
Use an active voice. Make people want to click right now.
Include a call to action. This is your chance to sell your website to users. Learn more, Try for free, Get it now.
Use your focus keyphrase. If parts of your meta description match a user's search keyword, Google will be more inclined to feature it in results, possibly even highlighting synonyms.
Show specifications when needed. If applicable, include manufacturer, SKU, and price information. If the user is specifically looking for *this* product, you won't neeed to sell them on it.
Make sure it matches the content of the page. Don't risk penalization from Google with misleading meta descriptions.
Make it unique. It's better to leave meta descriptions blank than simply duplicate them across pages. But if you can, write unique copy for pages you want to rank.
Read Yoast SEO's blog to get the full download on meta descriptions.
Tools
ZeroBounce
It's imperative for your open rate and your ROI that your email reaches inboxes. ZeroBounce's bulk email verifier helps you clean your list with 99% accuracy and prevents more bad data with its email validation API. Plus, ZeroBounce integrates with popular platforms like MailChimp, Constant Contact, HubSpot, and more.
The Groundhog Says...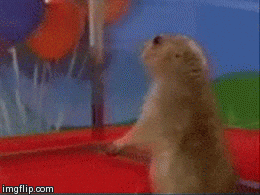 … 8 more weeks of Q1. Can you believe? 
Let's get a meeting on the calendar to talk about that new website or automation workflow or social strategy you have on your list.
Watch
Snap Into Spring
Is it spring yet? Samuel Adams has declared itself the official beer of Groundhog Day with this new spot, featuring "Your Cousin From Boston" and a wild groundhog set loose in a bar.
Ads from the Past
Ads from the Past
Coca-Cola, 1967