Tactics
7 Effective Retargeting Ad Ideas
On average, retargeting ads are 76% more likely to be clicked on than a regular display ad.
But there's more finesse to retargeting than recycling ads. Here are some ideas to get more out of your retargeting campaigns:
Use Copy to Combat Sales Objections: While imagery is great for brand awareness and attention, you need to hook them with copy. Address common objections or pain points your audience might make to reduce doubt ahead of time.
Showcase The Goods (Dynamically): People love the window shop. Use Dynamic Remarketing to feature the products that someone has viewed during their last site visit. Then sweeten the deal for them to keep them from walking away again.
Always Use Some Urgency: The whole point of online shopping is the instant gratification. But with every yin comes a yang. If you have visitors leaving carts for later or browsing certain pages, sprinkle in the FOMO with timed deals.
Offer Discounts and Coupons: Speaking of deals, they're a tip all on their own. Even for someone less familiar with your particular brand, seeing a special offer can reignite their interest.
Encourage Check-Out Process Completion: Sometimes all someone needs is a little reminder to convert after abandoning products they liked.
Cross-Sell to Existing Customers: This is especially key for service-based brands that may want a deeper partnership with clients that are unaware of other services. For products, advertise complementary items to promote more sales.
Remind Your Fans Why They're Fans: Happy customers already know and trust your brand, so they usually require less convincing than a new lead. Keep your brand in their thoughts with any new offerings.
These tips were heavily geared towards eCommerce brands, but the retargeting journey can appeal to service-based brands, too. Check out Word Stream's full post for more examples.
Q for You
Tools
Linkpop
Upgrade your "link in bio" capababilities! It's essential if you're selling anything on Instagram or TikTok.
Turn your audience into customers through your social bio with Linkpop by Shopify. It's a link in bio tool designed especially for eCommerce and can be powered with a Shopify check out. Do more than direct people to your pages, direct them to curated collections or campaigns.
Need Help With Ads?
Gaining and converting leads can be tricky business. Let us handle it for you!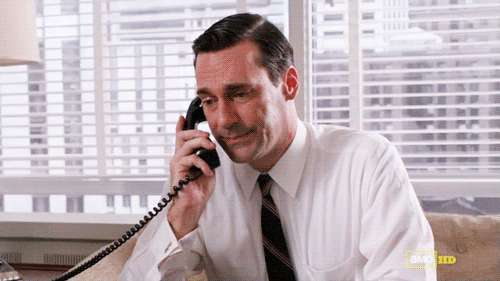 Carney is a team of one part data-driven strategists, one part creative powerhouse (and one part coffee –– our Nespresso machine wins "Employee of the Day" everyday). Talk to our marketing team about your ad goals.  We're dedicated to delivering your message to the right audience in the absolute best way from content creation to campaign completion.
Watch
That's a Wild Ride
What's are your must haves for a phone? Watch this short film from Samsung as a family takes an adventure to explain why they need what they need in a Samsung Glaxay A. They meet a few characters and critters along the way, too.
Buckle up.
Ads from the Past
Ads from the Past
1920, White Owl