Break Time!
WHAT UP CARNAGE, CREW!?!?
Sorry for the all-caps, we're just stoked about it being Friday. But not just any Friday. It's Friday before a looong break. Carney (the agency behind the Carnage) is going to be closed all next week. So, we won't be sending another Daily email until the New Year.
Remember when your teachers in school always used to say, "See ya next year!!" on the last day of class before the holiday break? Yeah, that's basically what we're saying. But, before we go, we have one final recap email for you. We're recapping the best content of the week. Right here, right now.
(PS – we've got big things in store for 2019. Buckle up.)
The Best Of
Top 5 Posts of the Week
The 5 most clicked links in this week's emails:
5) 30 Best Marketing Books To Get Remarkable Results In 2019 (from CoSchedule)
4) 3 Ways to Persuade People Thinking about Buying from You (by Copyblogger)
3) What's Your Inbox Reputation & How Can You Improve It? (by us, the Carnage writers)
2) 14 Digital Marketing Experts Share Their Marketing Home Run of 2018 (from DigitalMarketer)
1) 41 Facebook Stats That Matter to Marketers in 2019 (from Hootsuite)
Groupies
Facebook Friday
If ya missed the memo, we've got a Facebook Group. Our group members are awesome, crazy smart, and offer tons of insight. Here are a few of discussions that you can jump in on:
Let's Drink
Five O'Clock Right Here!
It's Friday. It's not 5 PM, but we do have a holiday break sooo…we're breaking into the drinks a little early today. In fact, we're doing Irish Coffee.
This recipe from the NY Times should do the trick. Here's what you'll need:
1 cup Demerara sugar
Heavy cream, preferably Trickling Springs or another high-quality brand
1 ½ ounces Irish whiskey, preferably Powers Gold Label
4 ounces hot, freshly made coffee
Dash of ground nutmeg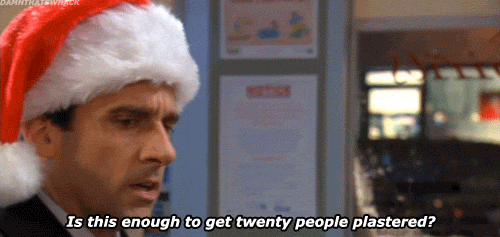 Quote of the Day
"When people use your brand name as a verb, that is remarkable."
Meg Whitman
Ads from the Past
Ads from the Past
Back in the 50's, this ad from Senior Service Cigarettes went live to spread the joy of the holidays!