News
Be in the Know
The days of bots following and unfollowing for you are numbered. Twitter just banned 3 major players; ManageFlitter, Crowdfire, and StatusBrew. Get ready to step up your organic growth game!
Need a new SUV? You may want to wait until 2020. There's been chatter from camp Elon since 2015 about the Model Y. Apparently, it's coming. Hopefully, the production time will be faster than the Model 3.
Groupies
Facebook Friday
We didn't break our Facebook group record last Friday, but we did get pretty darn close. If you joined, kudos to you. If you'd like to join, click here.
Here's what went down this week:
Lisa shared the original #FyreFestival pitch deck. It's slightly underwhelming. What do you think?
Folks shared where they're having success with paid ads. Dive in.
Clicks
Top Posts of the Week
Happy Hour Vibes
Let's Have a Drink
It was below zero yesterday. You better believe we're stirring up something warm today.
Today's drink is famous thanks to the Buena Vista Cafe in San Francisco. Any guesses?
Irish Coffee
You can't go wrong. Here's what you'll need:
Coffee (fill the glass about 3/4)
2 sugar cubes
Tullamore D.E.W. Irish Whiskey
Heavy whipping cream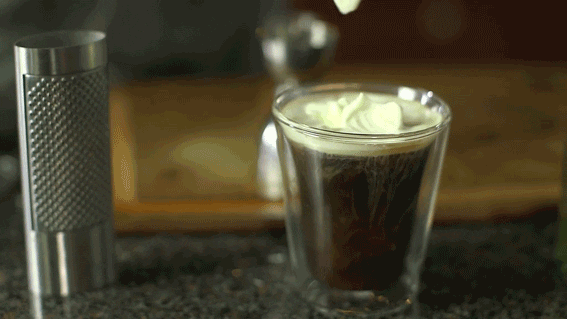 Fail
Bad Ad
Whether you love, hate or just don't care about the Kardashian's, we couldn't pass this one up of the former star. The bad ad of the week goes to you Scott Disick.
We're guessing Scott was paid a hefty amount of cash for this Skinny Tea post. We're also guessing the Skinny Tea marketing team didn't realize Scott was going to copy and paste their whole email in the actual post. #InfluencerMarketingFail