#operationsmile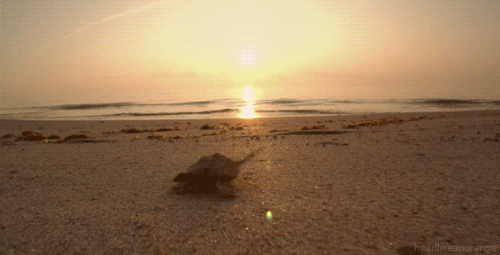 Clicks
Top Posts Of The Week
Takeaways
What We Learned
Monday: Convince and Convert explained how to communicate with your customers during the COVID-19 crisis. The key points were:
Be open with your communication in the most direct way possible.
Don't pretend everything is normal.
Don't market the same as before.
Be cautious when using humor.
Tuesday: CoSchedule gave some pointers on how to write customer success stories that sell. They recommend using stories from customers that have 1) been with you for a while, 2) spend more money than most, and 3) already refer others to you. There's a list of 20 questions included in this piece for you to capture key components of the story you're looking to tell.
Wednesday: Content Marketing Institute talked about content curation on social. Be sure to give context to your curation, and if you're looking for places to find content worth talking about, then they've got you covered.
Thursday: Ahrefs went through a simple and effective 31-point SEO checklist. Some of the points outline best practices to get you started, optimizing on-page content, and the most crucial piece: keyword research.
Facebook Friday
Join The Community
Lauren said, "Thinking of moving my scheduling platform from Hey Orca to something less expensive. What scheduling platforms is your favorite to work with?"
Adrienne asked, "For those who work in a smaller agency — how are you planning your return back to the office?"
Linda posted, "I'm looking for stats on how folks are consuming information during COVID. I feel like I've seen a couple reports float through my inbox, but of course I can't find them now. Does anyone have any handy?"
Josh is wondering, "What are your thoughts on how long a "Now Open" retail launch campaign should run?"
Happy Hour
Rosemarycano Cocktail
Ingredients
1/2 untreated lemon
1-2 sprigs rosemary
4 cl Campari
4 cl Antica Formula (or another red vermouth of your choice)
about 10 cl Tonic Water (preferably Fever-Tree)
Steps
Cut the lemon in quarters and squeeze them directly into the glass, making sure that the essential oils from the zest hit the glass.
Rub and twist the rosemary between your hands to release the aromatics and add to the glass along with ice cubes.
Add Campari and Antica Formula and fill with Tonic Water. Stir vertically once with a long spoon. A rosemary sprig and a lemon twist go well as a garnish.
Recipe from brag & butter
Ads from the Past
Ads from the Past
1979, Corvus Systems, Inc.
Trivia Answer Key
In what year did the U.S. ban the advertisement of cigarettes on television and radio?
1970