#Groupies
Facebook Friday
We're almost at 8k members. 🙌🏼
If you're on the fence, look no further than Alanah's most recent comment:
"I just wanted to say, I am in a crapload of groups for business and marketing…but this is the only one that I get actual value out of instead of just a wave of thinly veiled self-promotion. You guys are always bringing the help, learnings and lols. Thanks fellow Carneys 🙏."
Here's what went down this week:
The Yearly
Carnage is
Coming.
Early bird pricing ends soon.
Happy Hour Vibes
Drink of the Week
It's been fun Summer. Here's to ya. 🍻
What we're drinking: The Beach
• 1.5 oz. Cayrum Rum
• 2.5 oz. Pineapple Juice
• Soda
• Lime wedge
Recipe by Montauk Sun.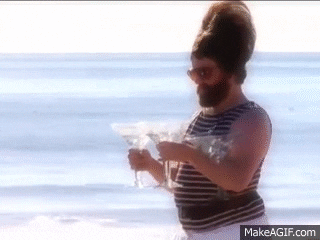 Ads from the Past
Ads from the Past