The State of Signage in 2021
2020 put a pause on a lot of advertising tactics, especially physical advertising and digital displays for signage. Fast forward to today, how are things shaping up? The AdExchanger Talks podcast walked through the state of digital signage in 2021 with Michael Provenzano, CEO of Vistar Media. 
Things are on the up and up! In general there are massive opportunities for digital signage as a channel and industry. While this is a conversation about one media company, it has been looking similar for agencies and companies everywhere that were able to adapt to Covid. 
Here are some of the big takeways from the discussion:
First things first, digital signage is a subset of signs and billboard services that typically use LED displays that give advertisers the option for animation and video.

Local buying for digital and static signage were some what protected from the Covid impact, and now they're growing again.

National buying opportunity is huge right now as shopping, driving, and foot traffic have returned.

Real time foot traffic tracking, rather than predictive, became more essential than ever.

Obviously, essential point-of-purchase locations remained successful (i.e. gas stations).

Behavior models have changed, are changing, and will change so much more than before Covid and advertisers should be very careful of their statisics-based models.
The AdExchanger episode is a good 35 minute lesson so check it out for more stats and figures on where digital signage is going.
Q for You
Tools
Rename It
Get your assets in gear! Layers and boards can be a pain to organize if you've gone too deep in the weeds. Rename It is a simple Adobe XD, Figma, or Sketch plug-in that may just give you a sigh of relief the next time you're sorting your shtuff. Batch rename layers and artboards based on sequence, current boards, or size with just a few shortcut keyboard strokes.
Today's Essential Jamz
Britney Spears – …Baby One More Time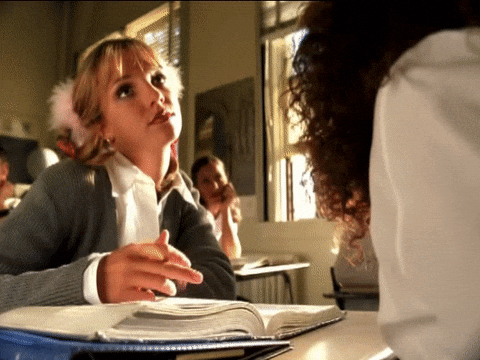 Watch
Easy as A, B, C
Okay, eBay. We see you 👀
This ad goes through a creative alphabet all about Ebay's Authenticity Guarantee for brand-name handbags. Honestly, it's a friggin' visual feast for anyone that loves mock-ups, 3D animation, and creative turns of phrases. Check out this colorful collage of purses and bags to brighten your morning.* You may even find your next favorite layout or animation inspiration.
*The Daily Carnage cannot be held responsible for any splurges or bank account damages from handbag purchases.
Ads from the Past
Ads from the Past
1963, Old Spice