News
Be in the Know
Bitcoin: coming to a local grocery store near you? Ya, you read that right. Coinstar (the machine that counts all your loose change) is now selling Bitcoin.
Back to the Future. It's happening now. Nike is going hard with laceless technology. We personally think it's pretty dang easy to tie a shoe, but we see you Nike!
Groupies
Facebook Friday
Yes, we have a Facebook group and yes, people actually conversate in it.
Here's what went down this week:
Folks are still deciding if they like Slack's new logo. What do you think? Join the conversation here.
Gillette stirred the pot in their latest ad. Love it or List it?
Clicks on Clicks
Posts of the Week
Drink of the Week
Drink it In
We got a bunch of snow yesterday, so we're warming up to some Tom & Jerry's. Not to be confused with the ice cream. These will warm you up real nice like.
Here's what you need:
3 eggs
1/2 teaspoon ground allspice
1/2 teaspoon ground cinnamon
1/2 teaspoon ground cloves
3 tablespoons powdered sugar
4 ounces Cognac
4 ounces dark rum
Milk (cooked till hot)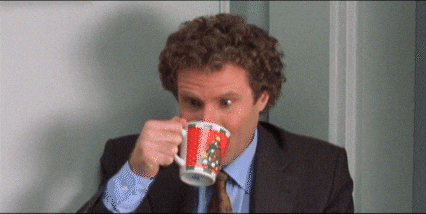 #Fail
Ads Gone Bad
We bet you have at least one friend who does Crossfit. We also bet you've heard about their workout. Our bad ad is a no rep on Crossfit's part.
Our advice is: Don't Cheat at All