News
Be in the Know
Pin this! Pinterest is going public y'all. It'll likely happen later this year. The popular inspo search engine was valued at $12b in 2017.
Feeling lucky? We're giving away $1k in cash to fire up that passion project of yours. Head over here to enter. 
Groupies
Facebook Friday
Today is the day. We're 8 members away from 3K. Let's get there. 
We Want More
Posts of the Week
Happy Hour
Let's Get Weird
Today's drink is the unofficial drink of the Wimbledon tennis tournament. Any guesses?
A. Pimm's Cup.
Here's what you'll need:
2 oz Pimm's No. 1 Gin
3 oz Sprite, 7Up or ginger ale
1 Cucumber slice
1 Strawberry, hulled and cut into quarters
1/2 Orange slice
1 Lemon slice
6 Mint leaves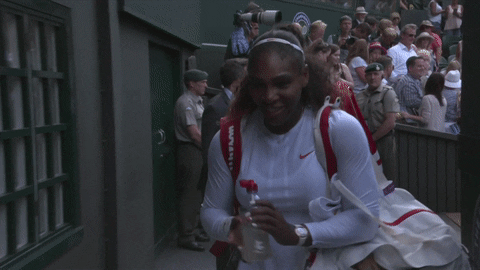 #Fail
Bad Ads
Aggressive Atari, Aggressive. 1981.