Clicks
Top Posts of The Week
Takeaways
What We Learned
Monday: LinkedIn's Competitor Analytics Dashboard is a powerful tool to help you identify opportunities for your company pages by closely monitoring the content, metrics, and growth rate of your hand-picked competition.
Tuesday: What not to do on social media? Don't worry about trolls, vanity metrics, and slow growth. Stay focused on entertaining, engaging with, and empathizing with your following. Here are 24 do's and dont's for social. 
Wednesday: Boost sales and close margins with a solid Amazon marketing strategy—including competitor analysis, good SEO, customer reviews, ads and affiliate marketing, and social.
Thursday: Download HubSpot's 2023 Marketing Predictions report. Prioritize your strategies and outperform your 2023 goals with data from over 1,600 marketers across the globe, including 50+ stats and trends in content, social media, email, digital advertising, and influencer marketing.
Facebook Group Friday
Join The Conversation
Ellie asked, "Has anyone ever hired a writer specifically for Wikipedia content?"
Miriam asked, "Social media marketers: are we skill using engagement as the top KPI?"
Katie asked, "Has anyone noticed a dramatic drop in reach on Instagram when posting on the Metricool app?"
What We're Loving
Contexto
This week at Carney, we've been measuring how artificial-ish our intelligence is with Contexto. Every day, you get unlimited guesses to find the secret word. Your guesses are ranked in position by how similar they are to the answer—based on an AI algorithm that analyzed thousands of texts for context.
…You can also just select "Give Up" from the kebab menu. No judgment here.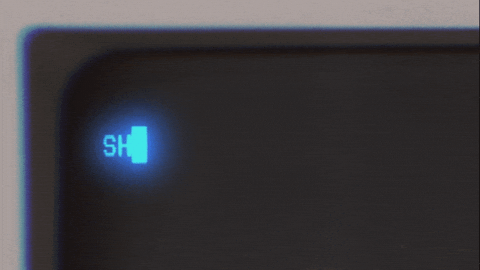 Happy Hour
Spicy Apple Cider Margs
Ingredients
2 ounces tequila
1 1/2 ounces apple cider
3/4 ounce fresh-squeezed lime juice
3/4 ounce Agave in the Raw
2 pinches ground cinnamon, divided
2 pinches cayenne pepper, divided
1/2 teaspoon flaky sea salt or cocktail salt (optional)
Steps
Combine the salt with one pinch each cayenne and cinnamon. Rub a lime wedge around the edge of a rocks glass. Dip rim in the salt mixture until coated.
Fill your glass with ice.
Combine tequila, apple cider, lime juice, agave nectar, and a pinch each cinnamon and cayenne in an ice-filled cocktail shaker. Shake vigorously and double strain (pour though a mesh strainer) into your ice-filled glass. Garnish with a cinnamon stick or a strip of orange zest.
Ads from the Past
Ads from the Past
Budweiser, 1960s
Trivia
Did Ya Know?
Answer: Linens.
The first "white sale" was created in Philadelphia by John Wanamaker, a 19th-century entrepreneur and innovator of the department store. It was named as such because discounted white linens (before colors and patterns were popularized) were marketed to customers hoping for a fresh start after the new year—a time in which linen sales were generally low. Today, white sales remain a global retail tradition.